Vitay Shampoo and Conditioning
New Packaging Design for Brazilian Shampoo Brand.
This project was very pleasure to work with. After some cultural research, and a market opportunity, Embelleze decided to relaunch the Vitay brand with a hole new concept and spirit. With 3 different "flavors" and always using all natural ingredients, the idea is to offer different shampoos for different moments. Like vacation for example. I really liked the result of this study but unfortunately it wasn't approved by the board of directors. So here it is, a proudly non approved project.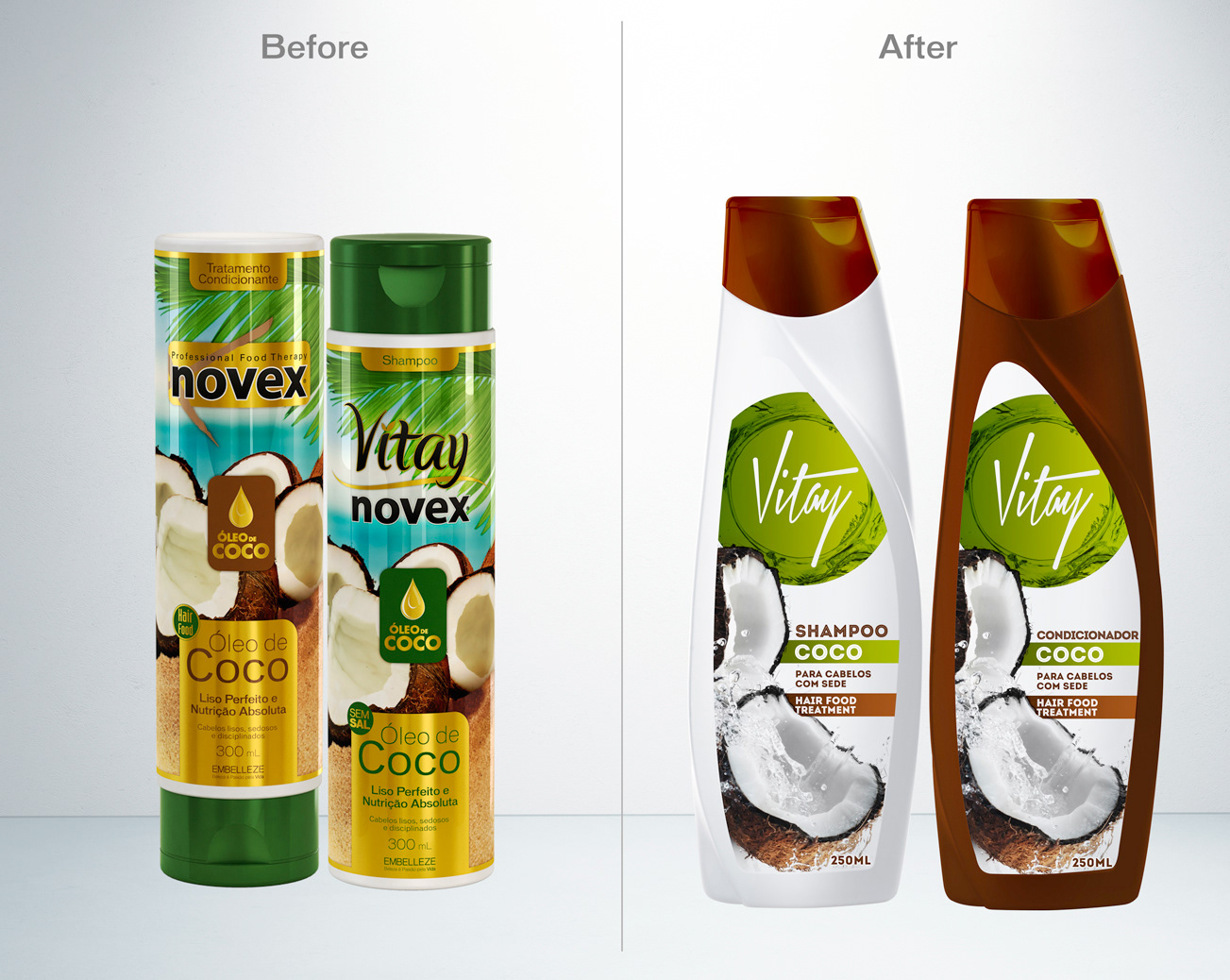 Vitay Honey . For Hair on Vacation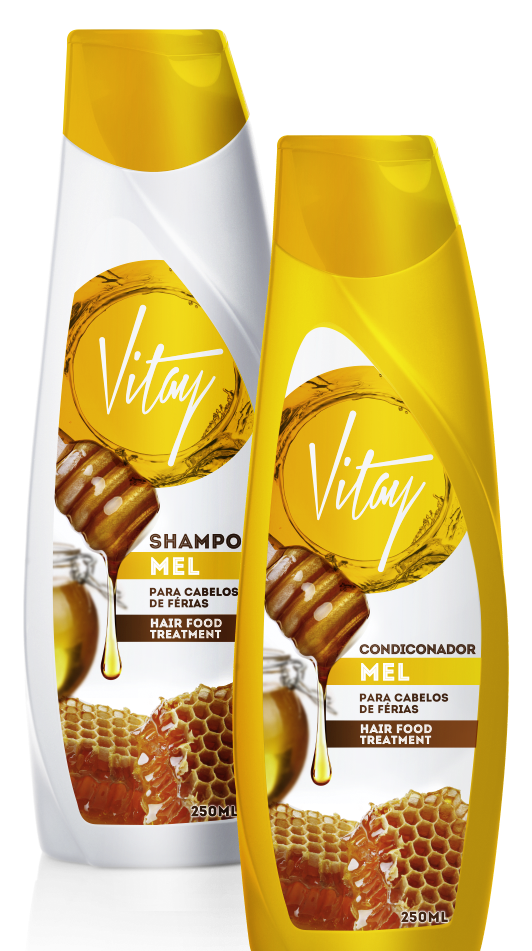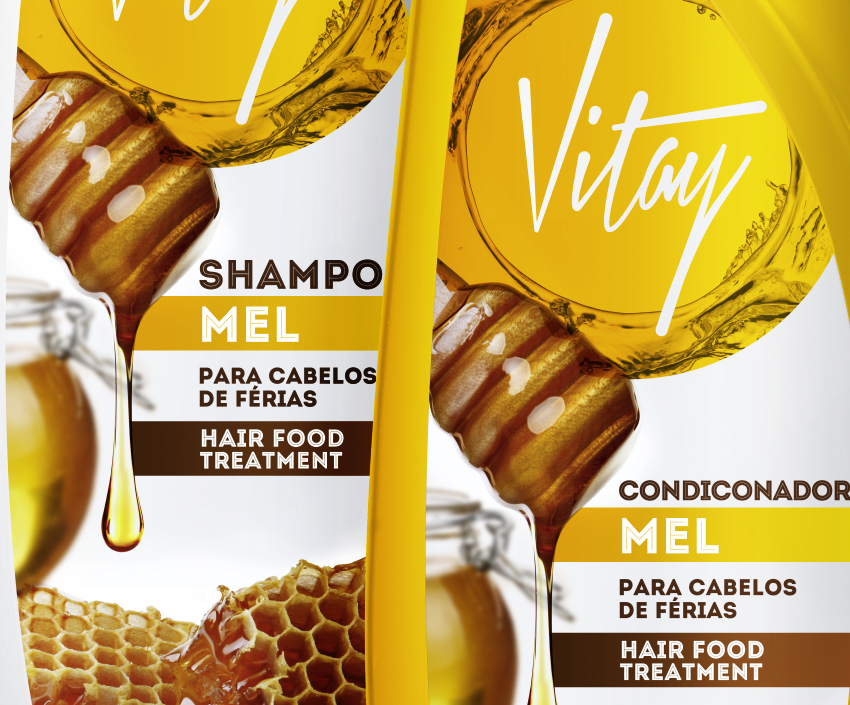 Vitay Bamboo . For Stressed Hair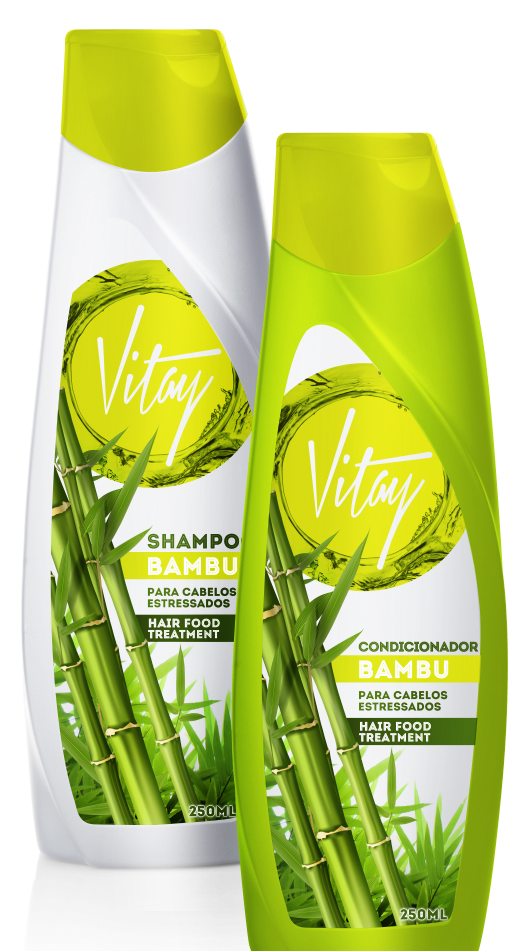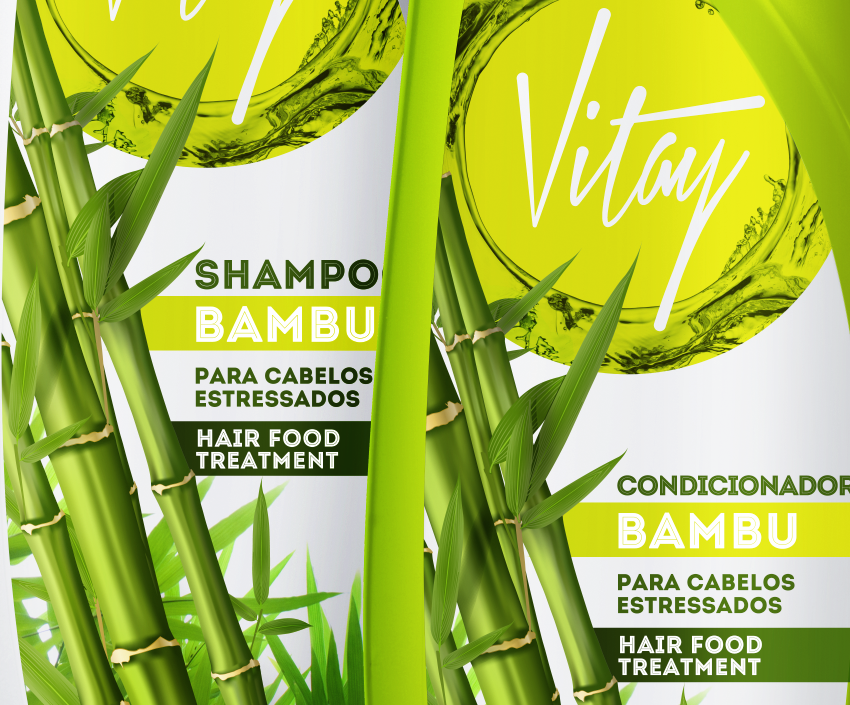 Vitay Coconut . For Hungry Hair